1974 GTO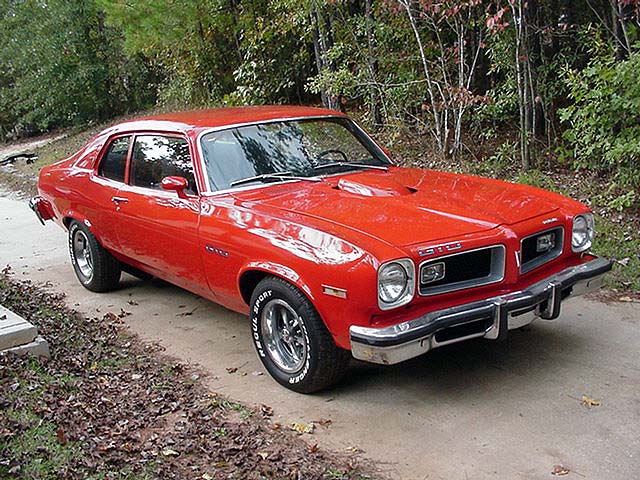 1974 Pontiac GTO Hatchback. In 1974 performance cars were a dying breed, and in its last year, Pontiac made a valiant effort to try and retain the performance image of the GTO by using the lightweight Ventura platform. Its efforts met with only limited success as sales for the GTO in 74 although up from 72 and 73, at the end of production Pontiac had only produced 7058 1974 GTO's. Of that 7058 only 1723 where hatchbacks, and only 687 hatchbacks were equipped with a manual transmission. This car is a PHS documented matching number example of these 687 cars produced. This car is a factory code 75 (R) buccaneer red car and has the following options on it: PS, PB, AC, in dash tach and console gauges, 4 speed, duals, rally II's and white letter tires.
Under the hood is the original numbers matching WP coded engine with the correct original 46 casting heads. it is very clean and detailed, runs and drives great, no smoke, no knocks, rebuilt with a mild cam, sounds great. AC compressor is missing but all other ac components are still there (compressor and brackets available locally) Trans is an M20 muncie. rear is a 3.08. trans and rear work great, no noises, operate smoothly, correct hurst 4 speed shifter works excellent.
Interior could use some help. seats are showing some age and could use new covers, drivers door panel has some wear in the armrest area. Carpet appears original, and is starting to wear, looks great with floormats in place, but has a few bad spots in those areas. Dash is nice, steering wheel is also in good condition, gauges and tach all seem to function properly. interior looks fine as is for a driver, but it is not as near as nice as the paint or engine compartment.